Hot Happy Mess
44: Finding Faith and Keeping it as a Millennial Woman
What do millennial faith and spiritual practices look like for modern-day women of color? Reverend Dr. Neichelle Guidryn joins Zuri to spill the tea on what modern-day faith looks like. Neichelle currently serves as the Dean of the chapel and the director of the wisdom center at Spelman College in Atlanta, Georgia. She's also the founder of Shepreaches, a virtual community and professional development organization that uplifts African-American millennial women in ministry. In other words - she's the real deal.
Together, Zuri and Neichelle leave no stone left unturned as they discuss the powerful journey of finding and exploring faith. They have a friendly conversation all about modern-day millennial faith. Neichelle shares what it's like rising to the ranks as a millennial woman of color in faith, and how she proudly owns her powerful position. She also shares how her doubts and struggles made her faith all the more rock-solid. Zuri and Neichelle don't shy away from the not-so-pretty side of the church space as they discuss micro and macro-aggressions, the traditional stigmas of the church, and how women can rise above them. Whether you're deep in your journey and practice through faith, or if you're sitting on the fence and don't know where to start, Neichelle shares her incredibly relatable stories, advice, and resources to guide any millennial, modern-day woman down their spiritual path.
Follow Zuri Hall | Neichelle Guidry
A Closer Look at the Episode:
[1:23] Neichelle's journey to becoming Dean of Chapel at Spelman Chapel

[3:16] Owning such a powerful position as a woman

[6:24] The process of becoming a leader, navigating moments of doubt and struggle, and how the experience deepened Neichelle's faith

[11:07] What micro and macro-aggressions can look like in the church space

[16:37] Finding and practicing your faith as a millennial woman of color

[20:22] Acknowledging the power of prayer and taking the pressure off of being a good Christian

[24:58] Why it's important for Black women to tap into digital resources

[29:48] What is Shepreaches and who is it for?

[31:52] Other projects that Neichelle is a part of

[33:45] Neichelle's favorite female biblical figure

[38:06] Neichelle's favorite scripture

[39:46] Where and how to start your journey through faith

[44:11] Rising above traditional stigmas in the church

[47:56] Neichelle's advice for finding and nurturing your faith
Share this episode with a friend NOW + let us know your favorite part of the convo: @ZuriHall and @HotHappyMess
Share this episode with a friend, NOW!
Follow @ZuriHall and @HotHappyMess on Instagram to keep the good vibes going! :)
DON"T FORGET TO
The HMM FB group is a safe space for our community -- it's where can talk about our Hot Happy Mess, share tips, tricks, dish on the latest episodes, talk all things Bridgerton (or whatever show you're currently bingeing), chat with Zuri and the ladies of the Groupchat and so much more!!!
We welcome multi-cultural, inclusive individuals who identify as female/femme/women, non-binary, trans, genderqueer, agender, or any combination of the above! – who appreciate sharing & celebrating one another experiences and learning about others' stories + POVs (especially BIPOC + Queer).
We're women of all races + backgrounds, united by one mission: living our lives as fully, happily & mindfully as we can.
In the HHM Crew, we value Community. Kindness. A Work Hard, Play Hard Mentality
(she likes to laugh, have fun, and maybe have one vodka shot too many after a long day of getting her AlphaBabe on).
We can't wait for you to start sharing your stories, not just with one another, but also with Z! Remember, this is a safe space, so no topic is off-limits. We just want us to have FUN! We want this space to feel like a long-distance brunch. Y'know? So grab a drink, a snack, pull up a chair, and let's all virtually hang!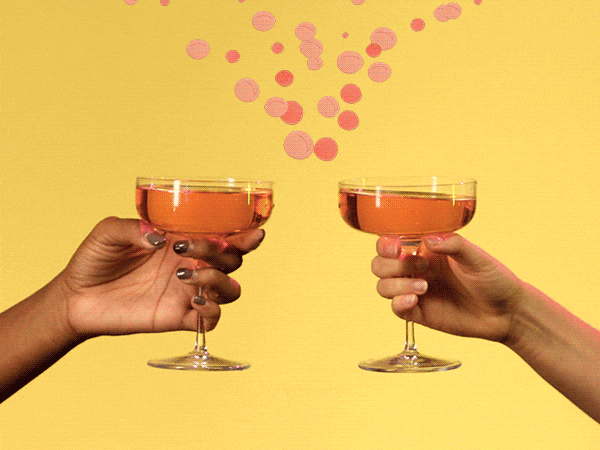 Recent episodes: if ya feel like bingeing!
ICYMI: Listen to 43: How to Win at Motherhood & Entrepreneurship — From a Successful Mompreneur
ICYMI: Listen to 42: Transitioning Your Kids Back to In-Person Learning with Jennifer Lemaitre
ICYMI: Listen to 41: Let's Chat about the Real P-Word, Periods with Janelle King and Shanicia Boswell
ICYMI: Listen to 40: Got Peace? The Six Types of Boundaries That Will Help You Reclaim Yourself with Nedra Glover Tawwab
Go back to the beginning --- ICYMI: Listen to Episode 1: How to Be Happy
WANT TO SUPPORT THE PODCAST?

LEAVE US A REVIEW!


Hit Us Up: hello@hothappymess.com
#AskZuri — Submit your questions for advice straight from me (advice I'd very much prefer you not hold me legally responsible for, thaaaanks) !

#OkDontJudgeMeBut — Submit your wildest, juiciest confession(s) to your girls (us, duh.) Just be sure to leave a code name, if you don't want us to use your real one.

Join as a Podcast Guest — We are committed to telling + sharing diverse stories + POVS. Real Stories, from Real Women! (And yes we want men to be a part of the conversation - they're just not leading it, often. lol — drop a line!)
WANT MORE, HOT HAPPY MESS?!
If you loved this podcast episode, you'll also love our first episode in our Protect Your Peace Series: Episode #1: How To Be Happy
Come listen, laugh, and maybe even learn a lil something' -- with new episodes of Hot Happy Mess dropping every Monday on the iHeartRadio App, Apple Podcasts, or wherever you get your podcasts!
PS. Leave a review on iTunes for a chance to be spotlighted in an upcoming episode of HHM!
YOUR HOST:
Zuri Hall is an Emmy award-winning TV host (Access Hollywood, American Ninja Warrior) and is the executive producer & host of this millennial-focused podcast that will empower women to avoid "best life burnout" through candid conversation, expert panel discussions, and real-life, human interest stories from everyday women.